To heal our cells, We must know our cells.
​To know Our cell
We must be Honest with Our cell ..
There can be no denial.
---
The Stars, Earth, Moon and Sun--Connect us to power, energy and intelligence. We are a creation, physically comprised of the universe, metaphysically as well. We are born at a specific time and place representing our true address, and symbolically representing our spiritual being. With our birth, we are given a name which emanates a certain vibration throughout our life. Energy keeps everything in existence-- as it does me and you. Astrology represents natures clock, and We are here to help you here it tick. Through Our love of truth and Overstanding, We are here to bring my own to see and know their higher self, and see their reflection not just as a mere image of identity; but a replica that is in Harmony with the Universe.
​We are made to prosper...
​
​"When pain becomes wisdom the heart is at peace. As Discernment becomes trust in our inner spirits speech."
-Esaia Mystic
---

Who Am I?
​
Esaia Mystic

A Sacred Soul Seeking Truth, Empowerment and Strength through this Journey in Life. I have always felt a little out of place in the matrix society. Forcing myself to fit in was my way of gaining a sense of belonging. Spirit Guides and a strong willed soul did not let me go astray for long, as I was repeatedly driven to acknowledging realities once concealed to me. These revelations lead me to the pursuit of Devine knowledge and overstanding. A Pure yet humble happiness and content into the depths and mysteries of life. I am an experienced Spiritual Reader along with a B.A. In Interdisciplinary Behavioral Studies. I Specialize in Esoteric Truths.

​
Have You Ever Imagined the Unimaginable?
Thought beyond the average and expected; to suddenly ​reach places through your mind that expand your entire being & existence? If Yes, Welcome-- Your Thoughts have brought you to exactly where you need be.
---
Powered by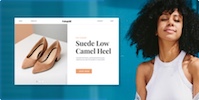 Create your own unique website with customizable templates.