>

Natal Birth Chart Reading
Natal Birth Chart Reading
SKU:
THE NATAL BIRTH CHART READING
We all have heard of our Sun signs. These are the zodiac alignments we are born under during the time and position of the sun. However, There is more to it than that...
Our Sun entails our expression, and there are many more planets and positions within the snapshot of the sky at the time we were born that influences us throughout our lifetime.
Esaia Mystics Basic Birth Chart reading will explain and break down all of your planetary positions including what houses they are in.
You Will learn
Your Solar Star
Your Ancestral Star
Your Communication Star
Your Relationship Star
Your Star Of Passion
Your Star Of Wisdom
Your Star Of Structure
Your Star Of Dreams
AND...
Your Personality Star
Every Area of Life That You Express these energies in
Overall Awareness Of Your Energy
Powered by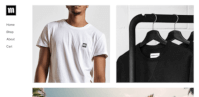 Create your own unique website with customizable templates.