Claim Your Power
SKU:
CLAIM YOUR POWER

A birth chart read where Esaia interprets aspects of your chart to show what your powers are here in this lifetime so that you can begin utilizing them accordingly.
Many Powers that we have are unknown to us, this reading will serve to bring these powers into your awareness so that you may begin to utilize them in any area of your life they may apply!
Powered by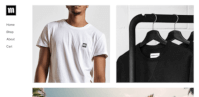 Create your own unique website with customizable templates.