Your Purpose Revealed
SKU:
YOUR PURPOSE REVEALED
Within your birth chart there are given traits you are here to fulfill and within a specific area we should exercise them. This reading will show you where you are comfortable, and where you are uncomfortable.

You will Learn:
New thoughts you can adopt to begin or accelerate on your life's path
How to break out of your comfort zone into your purpose
A deeper perspective into what you are here for and why..
Powered by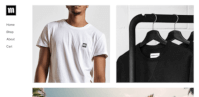 Create your own unique website with customizable templates.