>

90 Minute. Live Phone/Video Session
90 Minute. Live Phone/Video Session
SKU:
Maximum time for those who want to review detailed questions in their life - or are seeking general insight with enough time to gain adequate substance. (6-12 questions generally fit into this time)
Please come prepared with your detailed questions, topics or concerns.
Powered by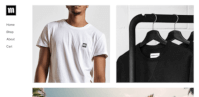 Create your own unique website with customizable templates.