>

Coconut Shell Activated Charcoal, 45G, Nature's Tooth Whitener 100% Natural With Pure Peppermint Oil, Vegan + Eco Friendly With Bamboo Charcoal Toothbrush
Coconut Shell Activated Charcoal, 45G, Nature's Tooth Whitener 100% Natural With Pure Peppermint Oil, Vegan + Eco Friendly With Bamboo Charcoal Toothbrush
SKU:
All Natural Activated Coconut Charcoal with Peppermint Oil Naturally Cleans Teeth, Removes tooth Stains and Strengthens Tooth Enamel. Charcoal Naturally Pulls Toxins From Mouth and Balances Oral PH Keeping the mouths bacteria and Microbes at bay!
​​Great Oral Hygiene is an
Essential
part of Our daily routine, it all begins with having the right toothbrush. While it may be an unexpected choice, a charcoal toothbrush is the Best way to naturally get your teeth
Cleaned, Fresh, + Odor Free
.
Activated Coconut charcoal
has been used for its ability to
absorb harmful toxins + micro bacteria
. With the charcoal infused bristles We are able to get all of the benefits of charcoal when We brush Our teeth. Here are a few ways We Benefit from using a charcoal toothbrush:
Naturally Absorbs Plaque. Reduces Teeth Stains Naturally Eliminates Bad Breath Balances Oral PH.
To Be Green toothbrush handle is made of Moso Bamboo, An environmentally sustainable timber.The bamboo is heat treated to carbonize the surface of the bamboo giving it a quality finish + good service lift. The carbonation finishing process provides water resistance and prevents the growth of microbes (bacteria) during normal use! The bristles are made from 100% biodegradable soft bristles.This toothbrush is
100% Eco-friendly!
To Be Green Eco Toothbrush can be disposed of safely by returning it to earth. Both the bamboo and bristles will biodegrade into soil, without pollution. Regular plastic and nylon toothbrushes erode the enamel of your teeth and cannot be easily broken down leading to the plastic epidemic harming the oceans and animals that we see today.
Your First purchase of Charcoal + All Natural Bamboo Toothbrush will include a

FREE RECIPE

For Recalcifying Healing Toothpaste! If you have a specific issue going on with your gums and teeth— WE CAN HELP ! Be sure to let us know upon purchase! If you want a natural way to heal cavities, gingivitis and extract toxins from your mouth + body, WE CAN HELP!

​SHIPPING INCLUDED
​
Powered by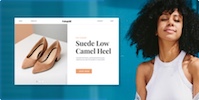 Create your own unique website with customizable templates.